Sutherland CBD 4oz Jojoba Oil Topical
00016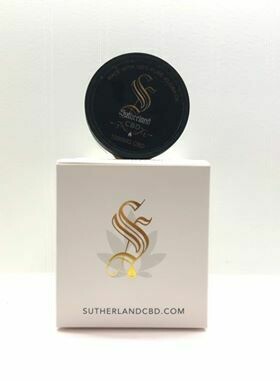 CBD Topicals
Made with pure jojoba oil, grown in the United States and lab tested. There is 1g of 99.9% Pure CBD Isolate disolved into this 4oz container, making it 1000mg or 2000mg of awesomeness! It melts when it touches the skin!
The most notable benefits of jojoba oil include its ability to moisturize the hair, prevent hair loss, reduce inflammation, prevent acne, soothe sunburn, rejuvenate the skin, eliminate dandruff, fight free radical damage, boost the immune system, and speed up the healing process.
While most of the uses of jojoba oil include skin care and hair care, there are some other benefits to the body. This oil is specifically for topical use, where it can deliver a vast array of health benefits to improve your overall wellness and appearance.
To view this products COA. click the following: